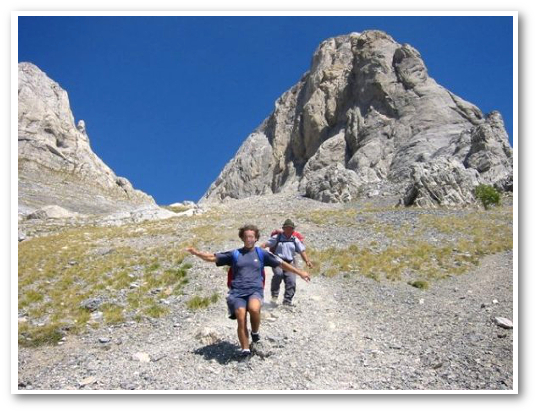 La Guardia B&B is the perfect place for trekking (Alta Via dei Monti Liguri, Marguareis natural park, etc.), climbing (several cliffs within Ormea, Cantarana, Caprauna, Alto, Castelbianco, Valdinferno, Bagnasco, Tanarello, etc.), fishing, canyoning (the so-called 'Orrido' of Prale), caving, mountain bike, mushroom-picking, cross-country skiing, snowshoeing
Different itineraries are available at the links below:
Alta via dei monti Liguri
Marguareis natural park
Trekking - Ormea
Climbing - Valle Tanaro
Climbing- Valle Pennavaire
Fishing - Ormea
Caving
Canyoning
- Orrido di Prale
Mountain bike - da Cantarana a Priola
Mountain bike - Balconata d'Ormea
Mountain bike freeride - Alpi del mare outdoor
we offer 'green week' holidays or day trips, for adults as well as children, with 'Corpo e Movimento' sport club guides/instructors: climbing, canyoning, mountain bike, hiking and all the other outdoor activities you can enjoy in our area.